BACKING FOUNDERS SINCE 1999
We are passionate about investing in the future of UK technology, backing innovative early-stage companies with strong growth potential.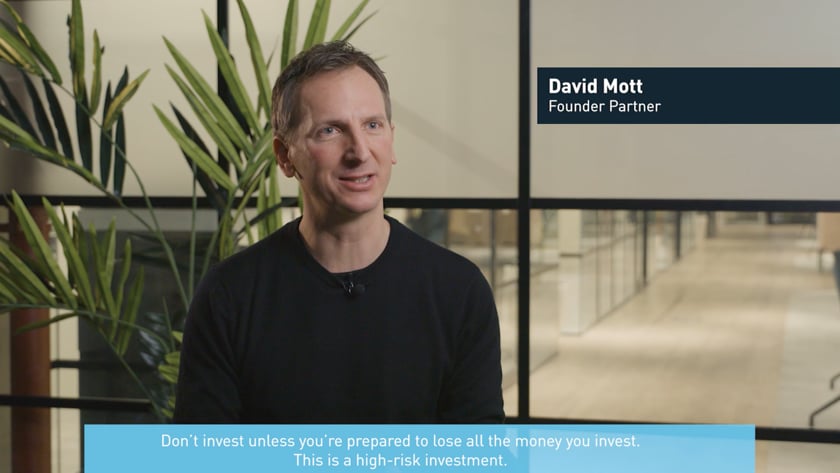 INVESTING WITH OXFORD CAPITAL
We have invested in over 100 early-stage businesses that are solving commercial, technological or scientific problems in innovative ways, in sectors such as the future of retail, fintech, digital health and Artificial Intelligence. 
We invest through the Government backed, tax advantaged Enterprise Investment Scheme (EIS).
SEEKING INVESTMENT
FROM OXFORD CAPITAL
We look for founders that are developing high potential, disruptive technology with strong intellectual property, or businesses that can demonstrate early traction of sales and signs of product-market fit.

We aim to be the first institutional investor, typically investing in companies at an early stage (seed to series A).
Founded in 1999, we offer individuals and families access to some of the most innovative early- stage companies in the UK. Over the last 20 years, we have invested approximately £500 million in over 100 companies.
From our base in Oxford, one of the greatest knowledge clusters in the world, we invest in venture capital across the UK and support early-stage companies to fulfil their growth potential.
Invested in EIS qualifying companies
Early-stage companies invested in
Backing founders and their teams to deliver returns
Awarded 'Best Investor Return'
(Growth Investor Awards 2022)
Best Investor Return Winner 2022
Best Investment Platform Finalist 2022
Best Journalist or Advocate Finalist 2022
EISA Impact Award Finalist 2022
Best Investment Platform Finalist 2021
Exit of the Year Finalist 2021
Spirit of EIS Finalist 2021
BVCA Excellence in ESG Category – Commended 2020
Exit of the Year One to Watch Finalist 2020
VC Investor of the Year Winner 2020
Best Angel Syndicate Winner 2018
Venture Capital House of the Year Winner 2013 and 2005
Best EIS Fund Manager 2013, 2012, 2010 & 2016
It's 4pm on a Friday, and you're racing against the clock to complete a crucial report for the board of directors. In the high-pressure world of startups, where long nights are the norm and time always seems in short supply, the traditional wisdom of time …
Our long experience of investing points to the fact that Venture Capital is a team sport and building a VC syndicate is like assembling a sports team. You need members to have complimentary skills, talent and chemistry to become champions. A key feature of our …
Scan.com has announced a series of partnerships to ensure more people can access the diagnostic imaging they need. They have partnered with the AA to provide accessible diagnostic imaging to their 7000 UK employees. In addition they have announced partnerships with YuLife, the tech-driven insurance …