We invest in innovative early-stage
technology companies.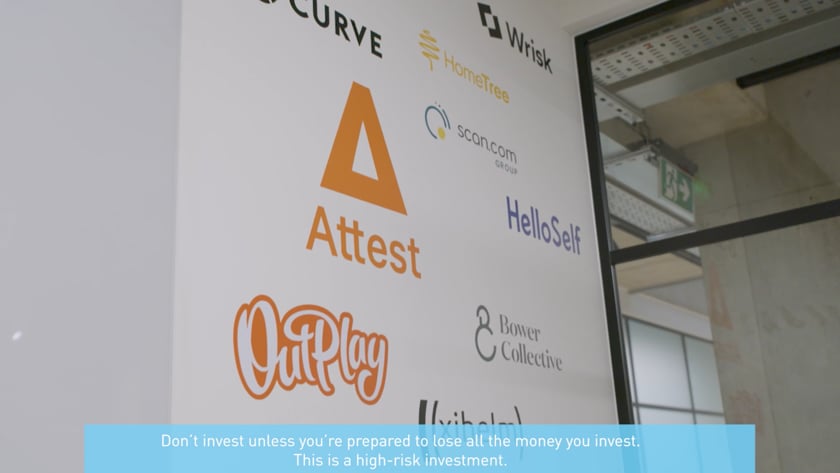 Since 1999 we have pioneered investing into innovative early-stage companies via the Enterprise Investment Scheme. Our current strategy invests in businesses that are solving commercial, technical or scientific problems in pioneering ways.
Invest early
First institutional funding into a company
Work Together
Partner with founders to increase chance of success
Join FOrces
Invest alongside other VC firms
Play to Strengths
Invest in sectors where the UK has a competitive edge
HOW WE INVEST – BACKING PROGRESS
Portfolio construction model
We invest at an early stage (seed and series A) and will typically make follow on investments at a later stage once a company has hit specific milestones and shown strong growth.
We look for two types of companies: 'high potential' – have developed a ground-breaking product or IP that could disrupt the market and 'early growth' –have launched their product and achieved early success.
Climate Tech
Technological solutions that mitigate the impact of climate change.
Future of work
Technology to enhance and simplify work life.
Future of retail
Evolving retail formats and technologies with the power to change the ways we shop.
oxford capital Growth EIS
Access to a discretionary managed portfolio of UK technology companies with EIS tax advantages.
Oxford Capital
Co-Investor Circle
Build your own portfolio of early-stage, high growth potential technology companies. Benefit from institutional investment terms, leverage our investment expertise, deal flow and due diligence. EIS tax advantages may apply.
The Enterprise Investment Scheme is designed to encourage private investment into high growth British companies, by offering attractive potential tax reliefs including 30% income tax relief, CGT deferral and IHT relief.
Enable family offices to build their own portfolio of early-stage technology companies. Opportunity to invest directly alongside Oxford Capital and other global VC firms leveraging our deal flow, expertise and due diligence.
DOWNLOAD OUR
GUIDE TO INVESTING WITH OXFORD CAPITAL